What is Penile Curvature?
Penile curvature is a condition that affects 1-5% of males. A curved penis can be cosmetically unappealing, and in moderate to severe degrees, can make intercourse difficult or painful to the female partner.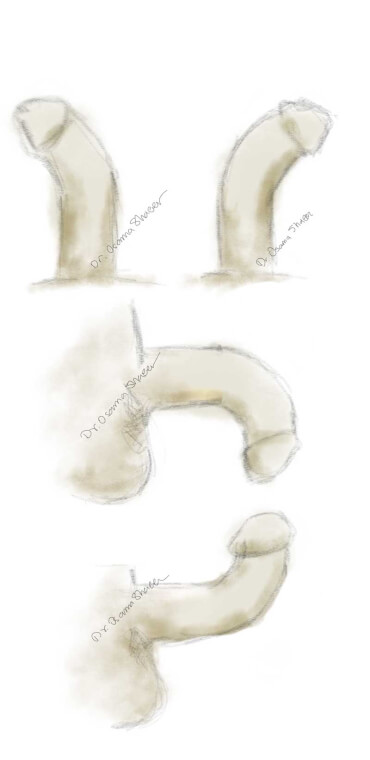 Use our Penile Curvature Wizard to diagnose your case and understand the recommended treatment options!
Professor Osama Shaeer is the pioneer in treating penile curvature, having developed several surgical techniques that have addressed the shortcomings of prior surgical techniques and improved their outcome.
What are the Surgical Treatment Options for Penile Curvature?