Penile Prosthesis Implantation is the ultimate solution for weak erection. Simply put, in thirty minutes, a man with severe erectile dysfunction can have a penile implant, and leave the hospital the same day with a full erection. Penile prosthesis gives you the ability to enjoy sex as many times as you want to, each and every day. A penile implant also gives you the ability to continue sexual intercourse after ejaculation for as long as you want to. A penile prosthesis does not interfere with sensitivity, pleasure or ejaculation. A man with a penile implant looks normal. A penile prosthesis does not change the way you look.
A penile prosthesis is a device that is inserted into the penis through a small cut, 3-5 cm long in most cases. The penile implant is there to give you full rigid erection. The implant is totally hidden inside the body.
When one desires erection, he induces rigidity in the penis by manipulating it in a special way that varies according to the type of prosthesis implanted. When the penis is made rigid, it stays that way for any length of time required, until one undoes rigidity by another manipulation. Intercourse can thus be possible for any number of sessions, every day, and for any desired length of time.
The following video demonstrates how penile implants look like in real-life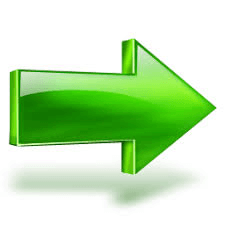 Penile Implant Frequently Asked Questions
• What is a penile prosthesis / penile implant?
A penile implant or penile prosthesis is a medical device that is surgically inserted into the body, totally hidden inside. It is meant to give a man excellent erection.
• What will a penile implant give me?
The penile implant gives a man full rigid erection, for as much as he desires and for as long as he desires. It is a long lasting – if not permanent – solution, meaning that it will give this erection regardless any other medical or psychological conditions that may interfere with erection.
• Will I look and feel normal after a penile prosthesis surgery?
Following the initial period of recovery and adaptation, the penis looks normal and the pleasurable sensation with sex is unchanged. Fertility is not changed as well. However, some gentlemen with erectile dysfunction may suffer from shrinkage of the penis. A penile implant is responsible for erection and not size. It will not increase the size of the penis. Therefore, some men may notice that the size of the penis following penile prosthesis implantation is less than what they had before erectile dysfunction. Yet, if this happens, the size will still be within the normal range for sexual activity.
Professor Shaeer has invented and practiced several techniques for restoring length along with penile prosthesis implantation.
• How long does penile prosthesis surgery, hospital stay and recovery take?
Penile prosthesis implantation takes an average of 35 minutes (20-50 minutes). One can leave the hospital the same day or the next morning at most, and can move unassisted. Return to full physical (non-sexual) activity including sports requires around 14 days. Return to sexual activity requires 45 days.
• Why go to Egypt to have penile prosthesis surgery in the hands of Prof. Shaeer?
Professor Shaeer has been a high-volume implanter since 1997.
He has performed thousands of cases successfully. Prof.Shaeer owns a highly equipped and sterile hospital in Cairo with three operating theaters, one of which is dedicated for penile implant surgery. No other cases are admitted to this surgical theater, hence a very high grade of sterilization.

Professor Shaeer has invented many surgical techniques that are internationally recognized. Those techniques improve the safety and satisfaction with the results, including restoration of length and straightness of the penis. Click here for details.

Cost of surgery in Egypt is approximately 50% of its cost world-wide. This is despite using the highest quality implants made and guaranteed by the best two US-based manufacturers; Coloplast and American Medical Systems. Each implant comes with its official guarantee covering mechanical failure. that are internationally recognized. Those techniques improve the safety and satisfaction with the results, including restoration of length and straightness of the penis. Click here for details
• What are the types / options for penile implants?
There are two categories for penile implants: the malleable (semi-rigid) and the inflatable (hydraulic). Both give excellent erections. The difference are: The malleable penile implant has two states, the erect state for intercourse, and the bent state for concealment. Wile the inflatable penile prosthesis has the two states of erect and flaccid, much like a normal penis. So it would seem that the inflatable is better than the malleable as regards concealment. This is true. However, the malleable are much lower in cost and are much less prone to mechanical failure than inflatables. Mechanical failure is rare in both cases, but even rarer in malleable. Click here for a full comparison between types of penile implants.
• When do I KNOW that I need a penile implant?
This is when you have severe erectile dysfunction that does not respond to any form of medical treatment, despite controlling risk factors such as treatment of diabetes, hypertension, smoking cessation..etc.
• Is penile prosthesis surgery painful?
Surgery is -needless say- performed under anesthesia, so you feel no pain. After surgery, pain is comparable to any other type of surgery any where else in the body. Pain is almost always mild to moderate, to the extent that you can walk out of the hospital the same day, fly back home the day after if you prefer to.
• What is the type of anesthesia used in penile implant surgery?
Wither general anesthesia or spinal anesthesia are used for penile prosthesis surgery. Local anesthesia can be performed but not preferred.
• Is penile prosthesis surgery doable in a diabetic patient?
Yes. Most of our patients are diabetic. Diabetes happens to be one of the most important causes of erectile dysfunction. However, full and strict blood sugar control is needed before surgery and for one month afterwards.
• I have a cardiac condition. Can I still have penile prosthesis implantation surgery?
Most patients with a controlled cardiac condition can have surgery performed, in cooperation with the cardiologist and following his/her permission. Anti-coagulant therapy -if any- needs to be stopped five days earlier under medical supervision, and resumed three days afterwards.
• What is the success rate of penile prosthesis surgery
The success rate for penile implant surgery is very high, exceeding 97%. Complication rate is less than 3%. In the rare cases where complications set in, they are mostly treatable, though with another surgery, and do not involve risks to the general health as long as they are addressed.
The rare complications for penile prosthesis surgery include: infection, extrusion of the implant or the very rare urethral injury, among other rare and treatable complications.
• What is the satisfaction rate with penile implants?
Many scientific reports have confirmed a satisfaction rate exceeding 90% following penile prosthesis surgery. This varies with the type of implant (inflatable offers higher satisfaction than malleable) and pre-existing medical condition (for example, cases with Peyronie's disease may require adjuvant surgical measures to restore straightness and length of the penis, otherwise satisfaction rate is lower than a patient with just erectile dysfunction)
How to handle difficult penile implant surgery cases ?
Prof.Shaeer is the world-famous expert in difficult penile implant cases . He has invented several techniques and instruments to handle difficult and complicated penile implant cases , particularly following penile fibrosis .